A Better and Brighter Business
Pacific Lamp Wholesale is helping communities and businesses around the nation save time, money, and energy through innovative LED retrofit solutions
Before
After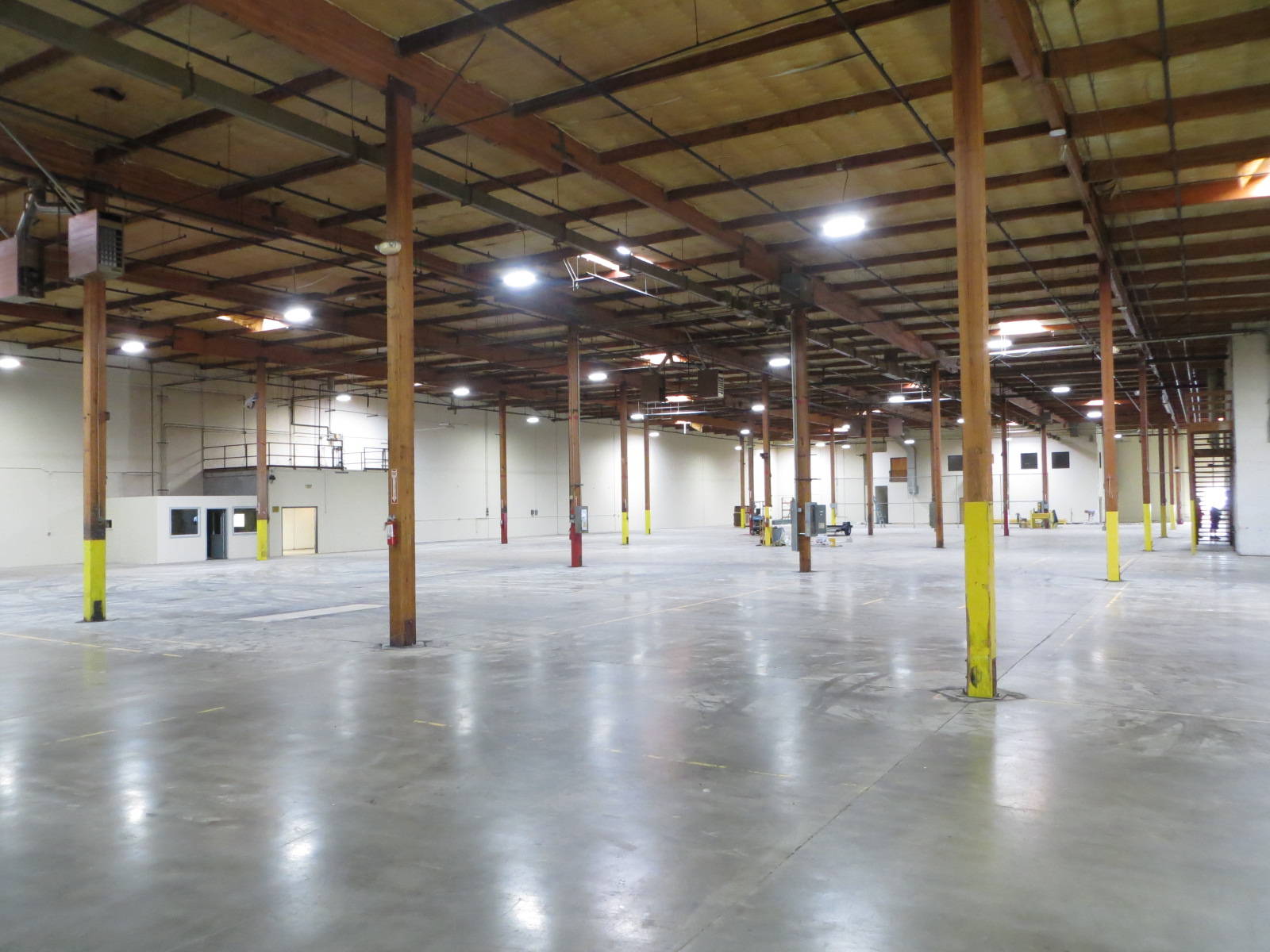 How Our LED Retrofit Process Works
For your LED retrofit project, our job here at Pacific Lamp Wholesale it to streamline the process so you can spend less time doing paper work and more time enjoying all the benefits that LED lighting will bring to your business.
1. One of our LED retrofit experts will come to your property and perform a complimentary lighting and energy assessment. Virtual assessments are also available upon request.
2. PLW will then create multiple customized solutions, and provide proposals so you can determine the best solution that best meets your criteria and budget.
3. Administrate Utility rebate on your behalf, which 'locks-in' project rebate incentives.
4. Contract Administration – send contract electronically via DocuSign.
5. Procure materials upon receipt of deposit.
6. Project implementation (delivery product if materials only, handle installation as general contractor)
7. Handle any change orders or project complications.
8. Close out project with utility provider to process incentive.
9. Finally, work with manufacturers to handle any warranties on your behalf during product warranty life cycle.
Converting to energy efficient lighting has never been easier!

Benefits of Converting to LED
1. Reduce building energy consumption by up to 50%.
2. Less lighting maintenance.
3. Longer product lifespan. 50-100,000 hour lifespan.
4. Ability to operate in extreme weather conditions (especially cold weather)
5. No heat or UV emissions.
6. Improved tenant and worker safety.
7. Improved employee productivity.
8. Lighting design flexibility.
9. Low voltage operation.
10. Enhanced dimming capabilities.
11. Compatible with Smart Lighting Control systems.
12. Vast variety of color temperatures.
13. Quick return on investment
14. More money for important business endeavors.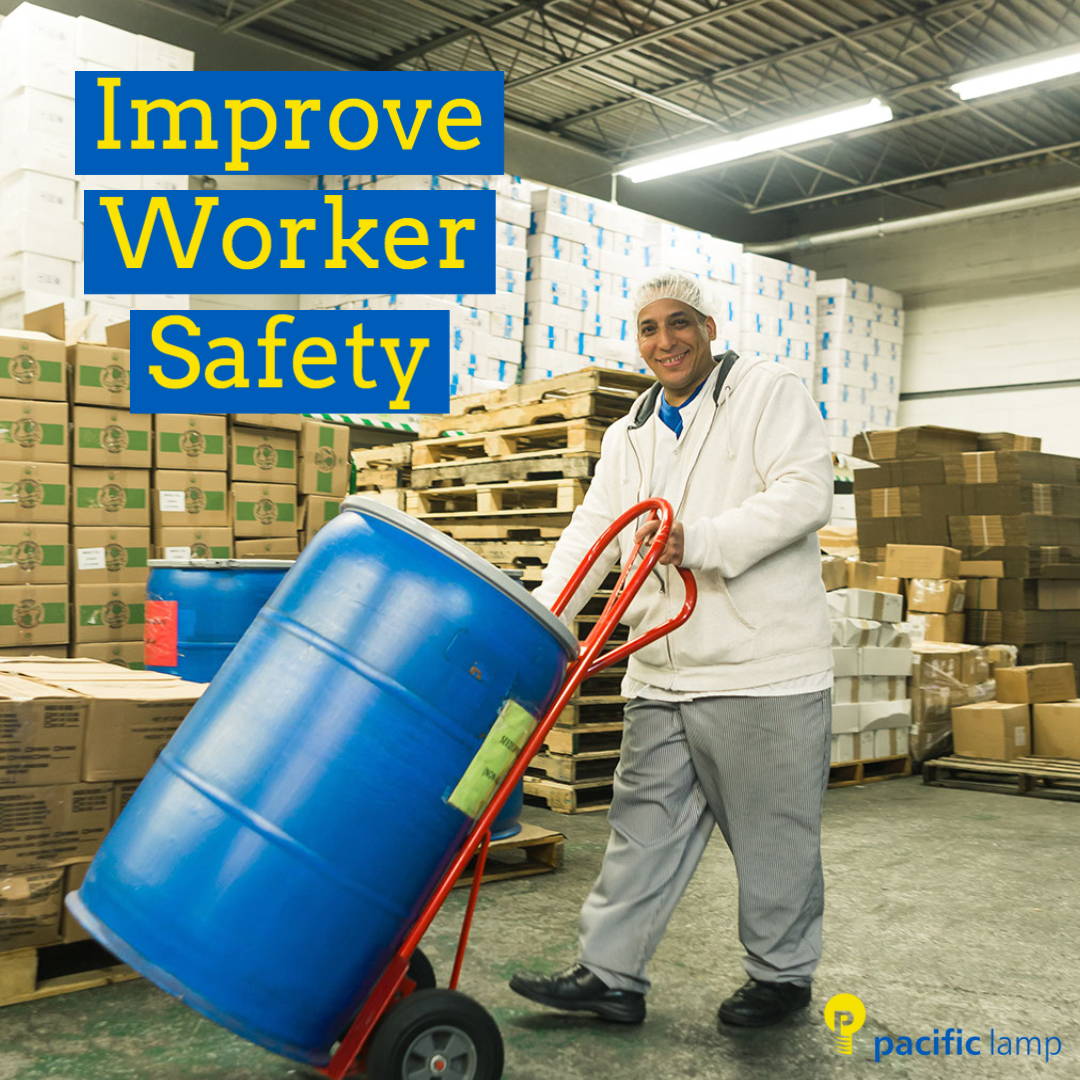 Schedule Your Complimentary Assessment Below OR call us at 503.643.6516
Project and Customer Savings at a Glance
Distribution Center Interior Conversion Project
In the midsts of all that is going on in the world, we are still helping customers convert their outdated lighting. Last month, we had the privilege of helping one of our clients convert another one of their warehouse spaces over to cost effective LED lighting. The customer wanted to improve employee safety/visibility as the existing High pressure sodium (HPS) bulbs did not put out enough light to perform the necessary tasks at hand. Also tired of their high monthly energy bill, switching to LED with PLW was a perfect solution. PLW found that a simple, yet effective 1 for 1 replacement with a low wattage LED High Bay would provide them the light they needed for the space. Please take a look at the before and after as well as the project savings data. We look forward to helping them convert the rest of their buildings.
Before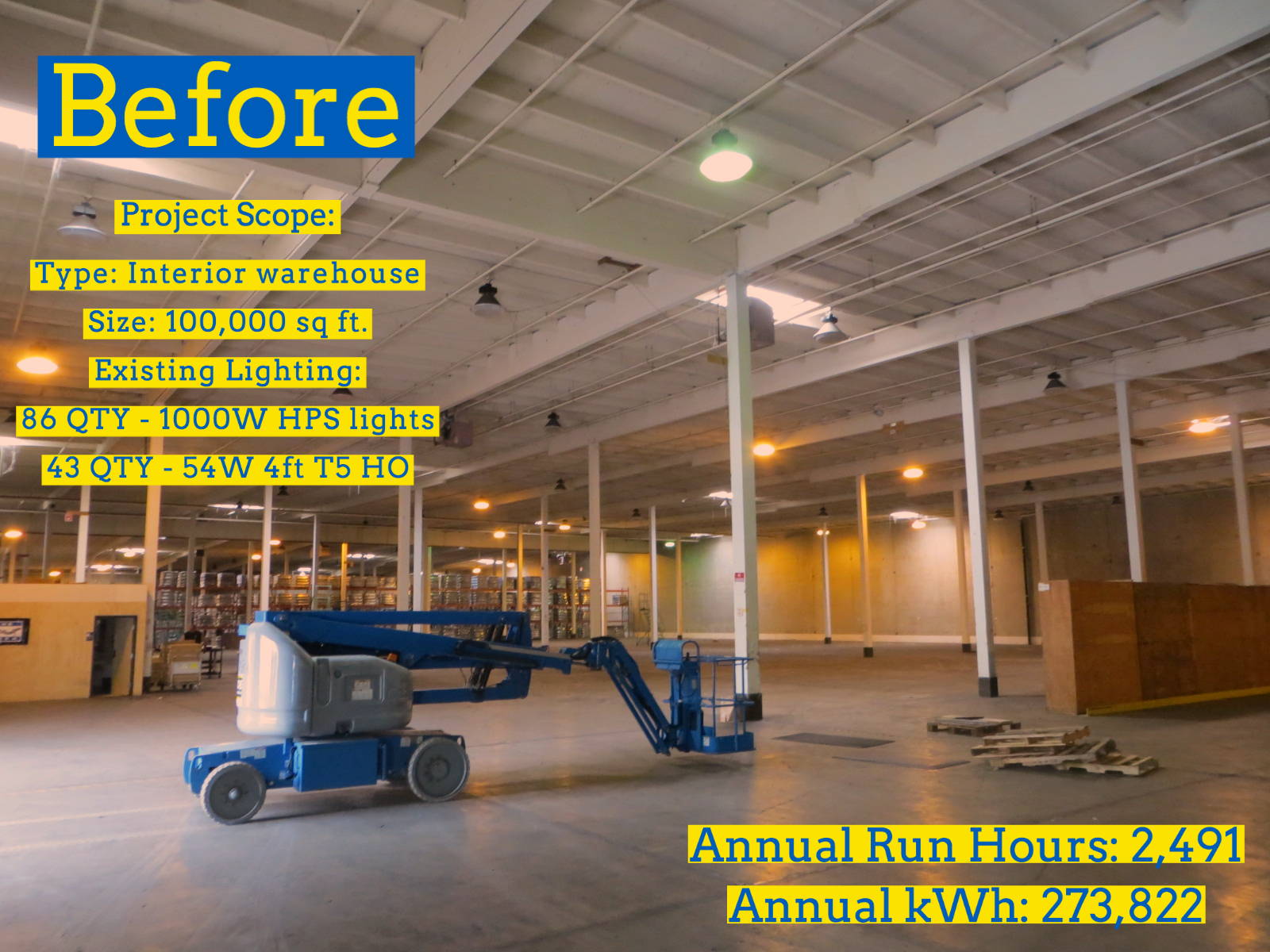 After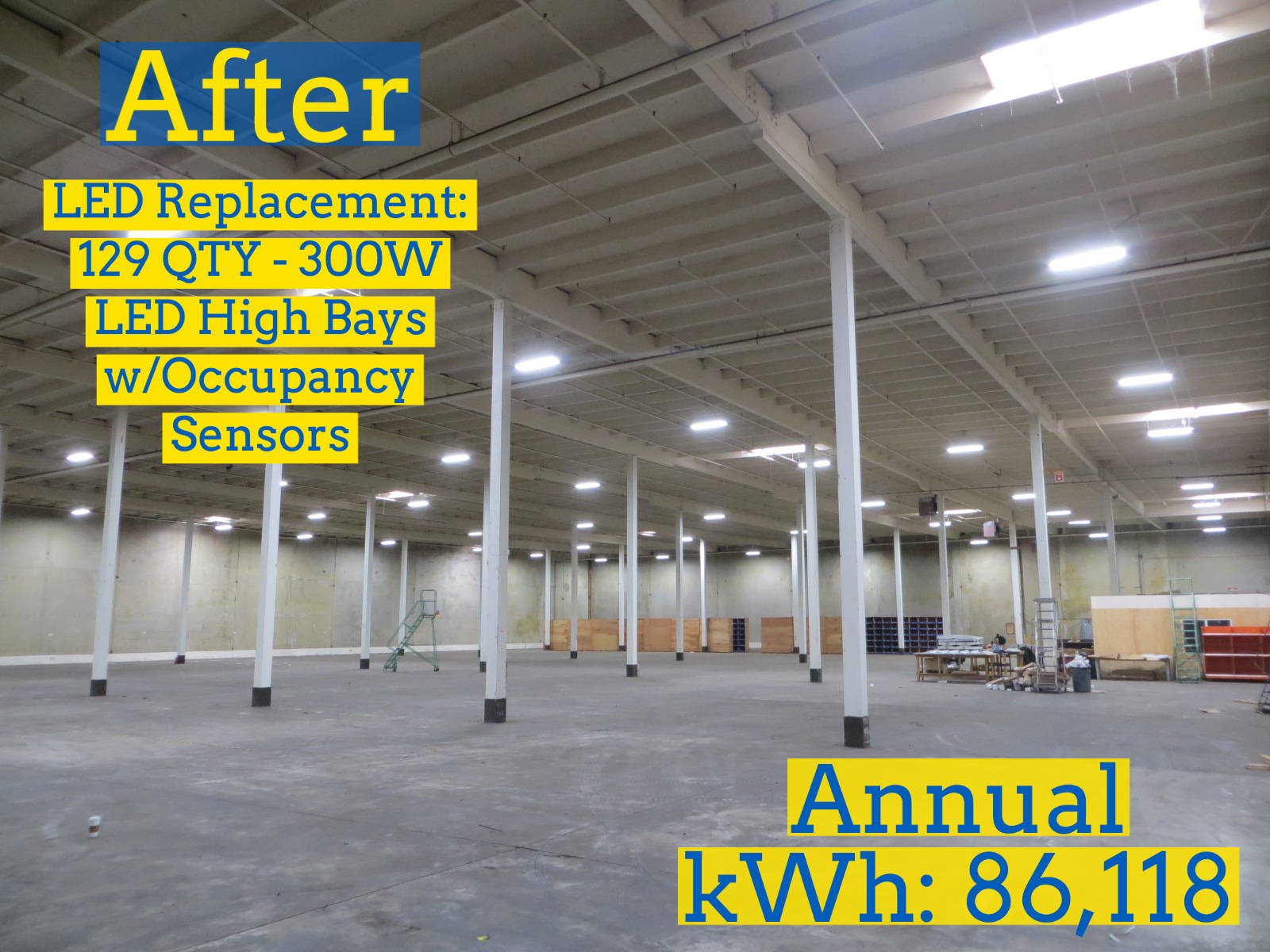 ReRack of Portland Retail/Warehouse LED Retrofit

ReRack came to Pacific Lamp to enhance their customers shopping experience and increase visibility for their warehouse workers. The warm fluorescent lighting was making it difficult for employees to find product part numbers on the shelves quickly. It also was not doing the awesome products in their showroom any justice. On top of creating a more vibrant atmosphere for customers, increasing their energy savings per month was another priority.
Pacific Lamp utilized their existing fixtures in the retail and warehouse spaces and replaced the dim fluorescent lighting with high CRI TLED lamps. Choosing a 4000K color temperature was ideal for highlighting showroom products, and allowed employees to find products in back with ease. Please take a look at the before and after photos as well as the data.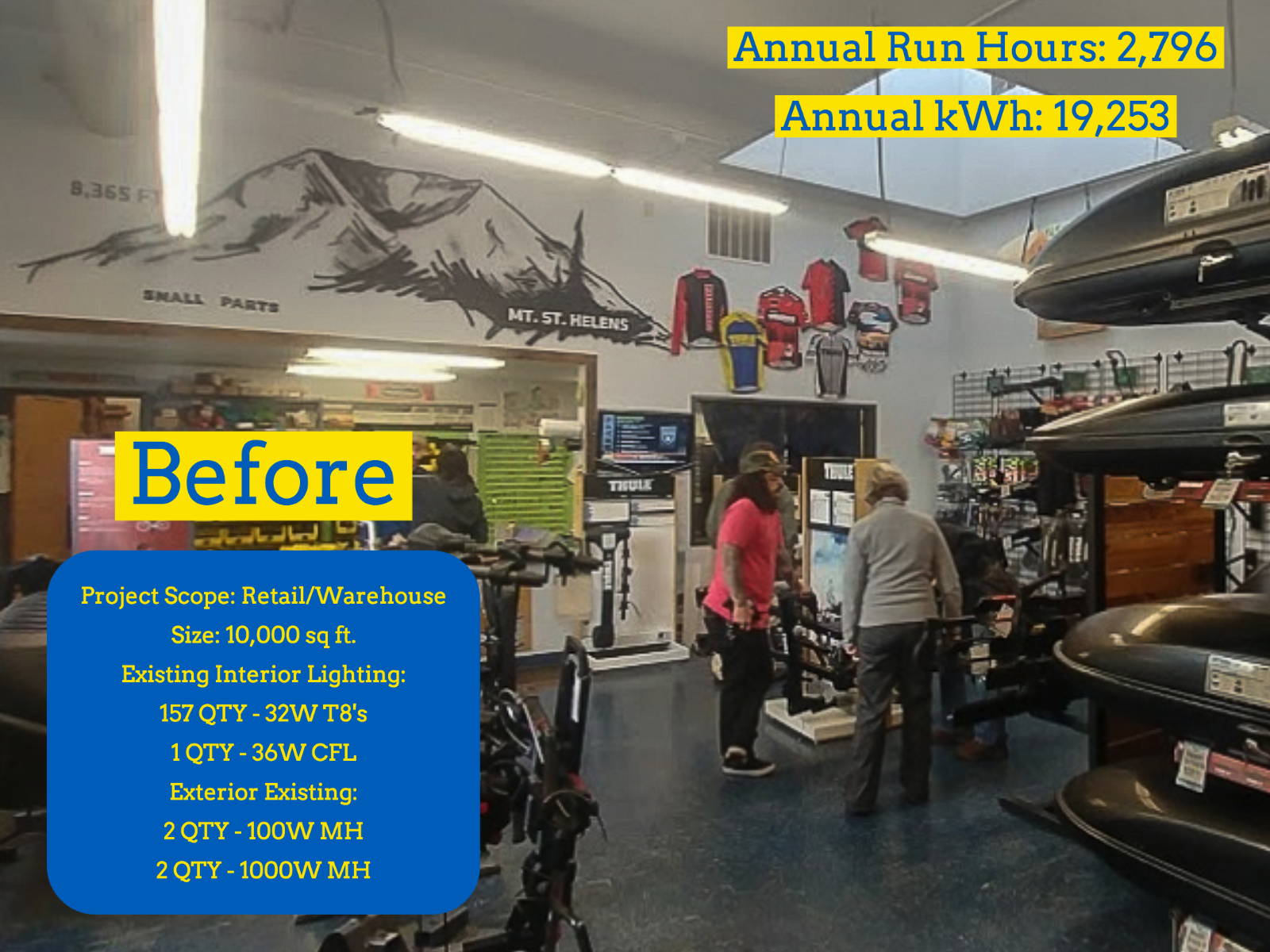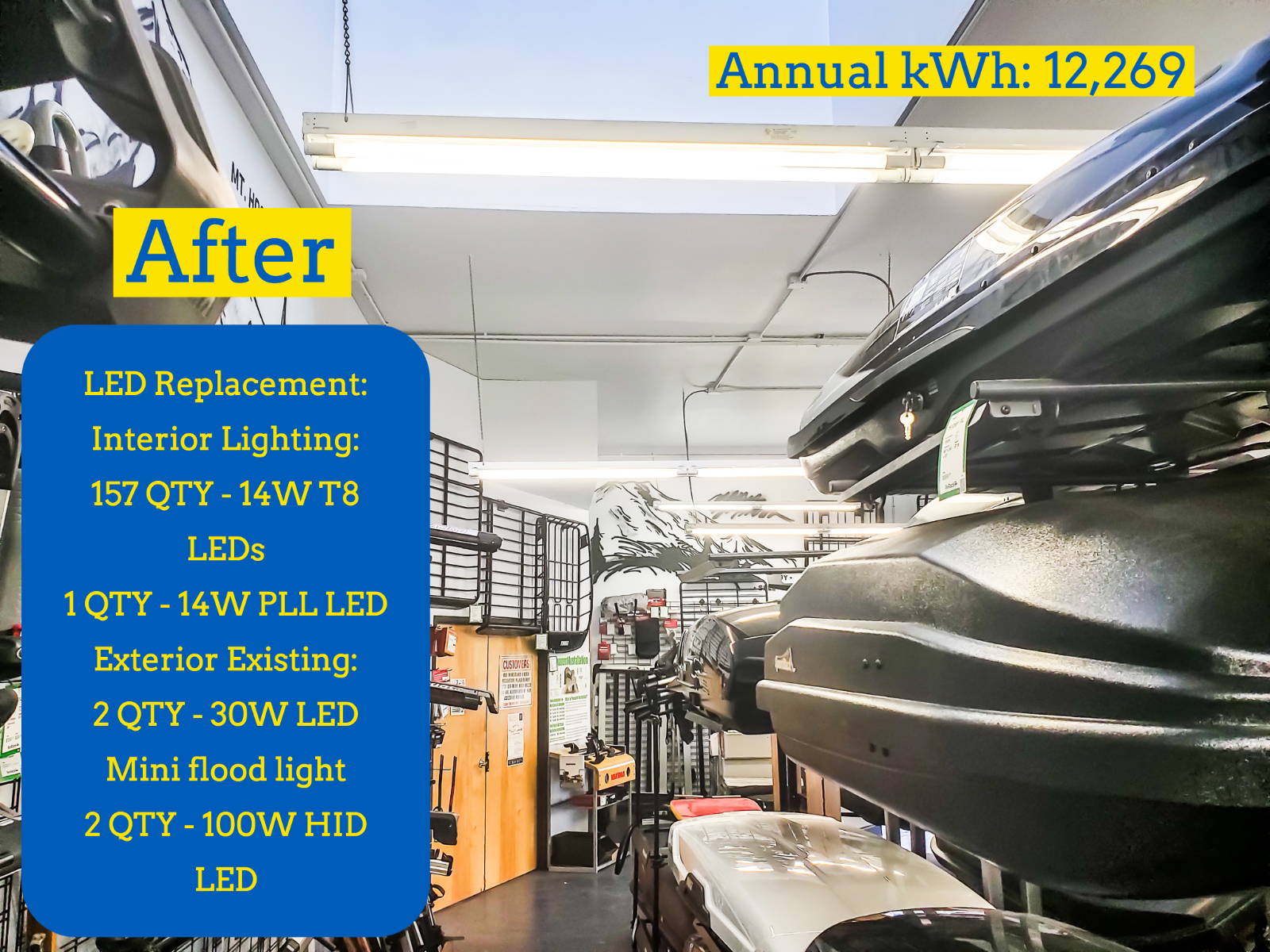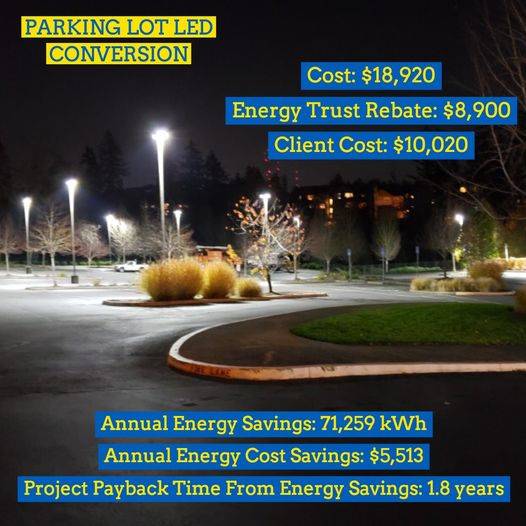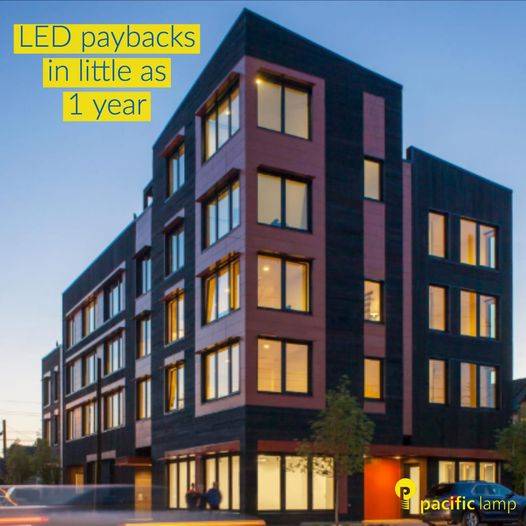 We look forward to helping make your business SHINE!