We are excited to announce our newest partnership with BIOS Lighting founded by NASA engineers to offer you easy access to the future of horticulture LED lighting technology. Whether you are a large-scale operation or a home grower looking for a sustainable option, converting to BIOS LEDs is your best solution. From custom lighting layout designs to the final delivery of the materials, you can grow with confidence knowing Pacific Lamp will be there to make sure you are 100% satisfied with your new BIOS set up.
BIOS is a team of former NASA scientists with a firm belief in the brilliance of natural light. Using a biological first approach, we develop professional led grow lights that deliver the perfect biological energy source needed to help plants thrive. By drawing off nature itself, BIOS LED Lighting solutions provide an increase in yield, faster flowering times and reduce energy which provides you with a faster & higher ROI.

OPTIMIZED LED GROW EFFICIENCY
Before BIOS revolutionized LED lighting for indoor farming, the industry endured several false starts of applying LED technology. Wild claims, magic spectrums and poor service by many LED grow light manufacturers created confusion and frustration with growers looking for a better solution than the inefficient and toxic conventional HPS lighting. BIOS plant scientists spent years researching the effects of light wavelength and other growth parameters on crop production. Their goal was to create a fixture that was efficient, non-toxic and reliable enough for outer space. BIOS LED lighting provides the plant-specific, effective, safe light required for efficient crop production in a durable form-factor that growers need for success.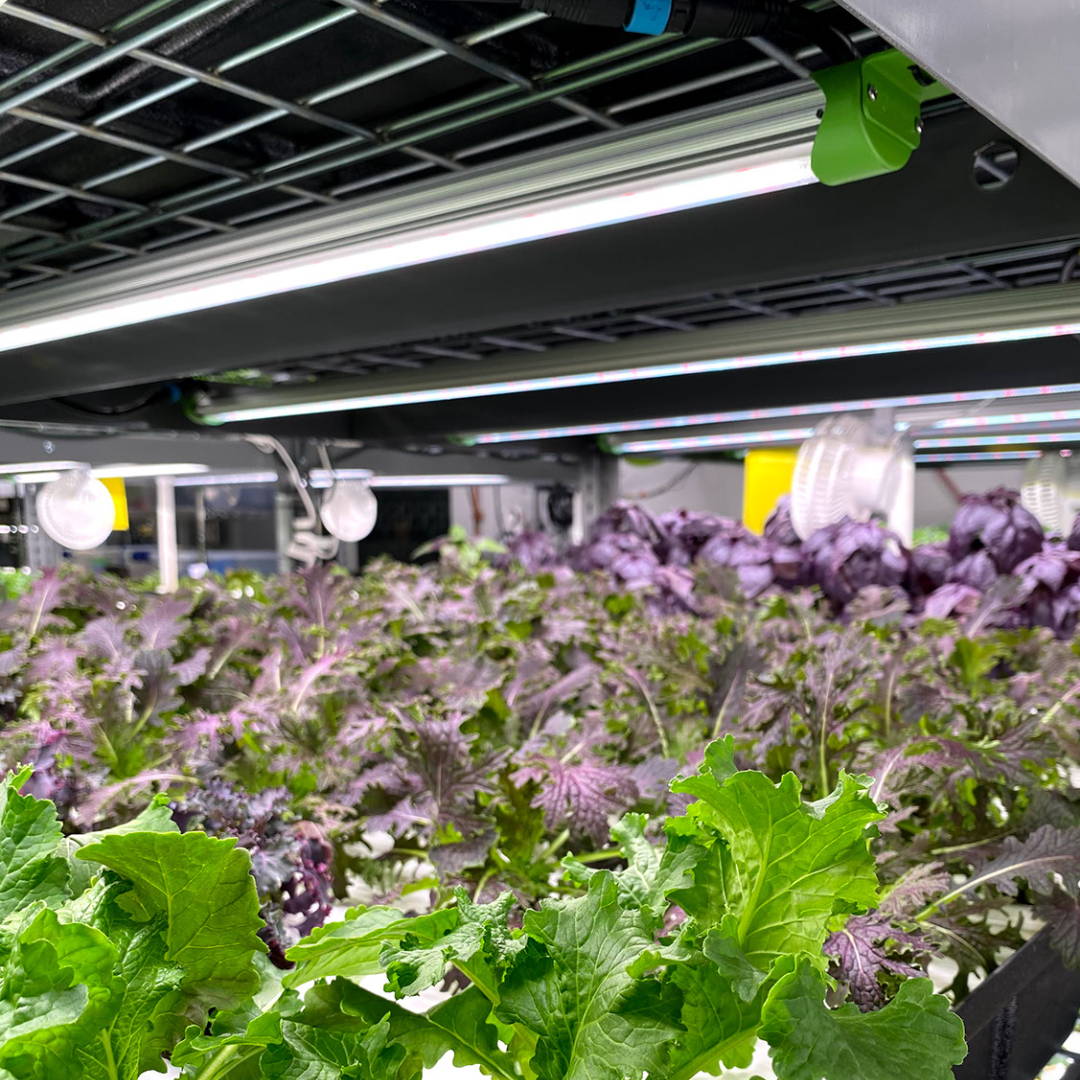 Superior Construction Quality

Most agricultural LED lighting systems are based on irrelevant performance metrics. Let us show you how BIOS products deliver on an optimized spectrum for both plant growth and PAR photon efficacy leading to superior results.
Many LEDs on the market are advertised as horticulture "grow lights," but produce a purple light that is terrible for human vision, making it much harder to monitor the health of plants or spot mold or pest problems. Purple light has also been shown to cause headaches and eye strain. BIOS lighting provides a broad spectrum (white) light that is ideal for plants and doesn't negatively affect human vision.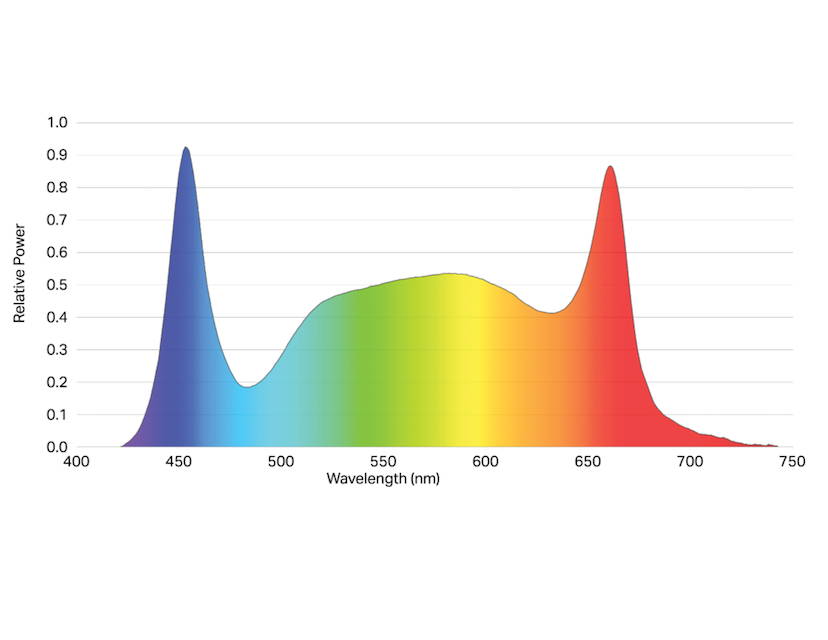 Benefits of BIOS Lighting Systems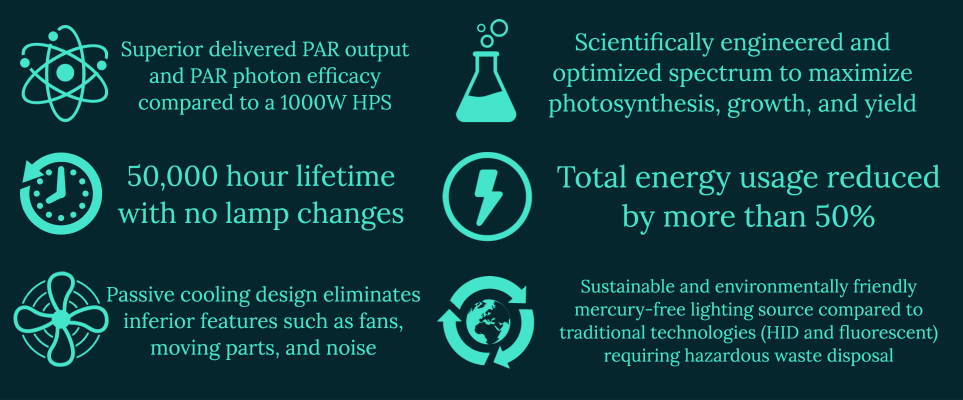 Explore the BIOS products we offer
BIOS Icarus® line of grow lights are available for open beds, vertical farming, greenhouse supplemental lighting and custom systems and installations.
The Icarus Li LED grow light bars are a cost effective solution for a variety of grow light applications where multiple bars can be daisy chained and easily moved according to desired light bar spacing. The Icarus Li LED Grow Light has an optimized broad spectrum that maximizes photosynthesis and plant growth while also providing the ideal conditions for a comfortable visual experience, superior PAR efficacy, and accurate crop assessment.
It comes with a bracket option along with clip mounting hardware for different racking systems. The Icarus 8 bar Li kit is ideal for vertical growers but is also a great solution for greenhouse supplemental lighting as well. As all our products, each bar has a cover over the LEDs for easy cleaning applications.
Great For: Shallow tray, Growth Chamber, Vertical Farming
The Gi2 is the controlled environment agricultural industry's superior choice for commercial crop production applications. The thoughtfully inspired Icarus Gi2 has the highest Photosynthetically Active Radiation (PAR) output and PAR photon efficacy for a truly industrial-grade LED fixture specifically designed for the industry. The Gi2 has an optimized broad spectrum that maximizes photosynthesis and plant growth while also providing for a very comfortable visual experience that allows for ideal conditions for crop assessment.
Engineered for science, this optimized industrial grade LED fixture is unique in that it meets the demanding requirements for commercial crop production with superior performance, energy efficiency, durability, and competitive cost that is lacking in the LED grow light market today.

Great For : Indoor, Open-Bed Crop Production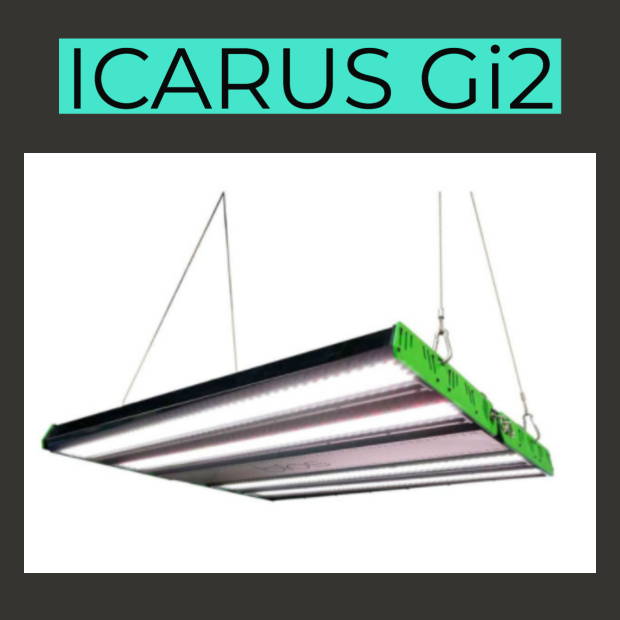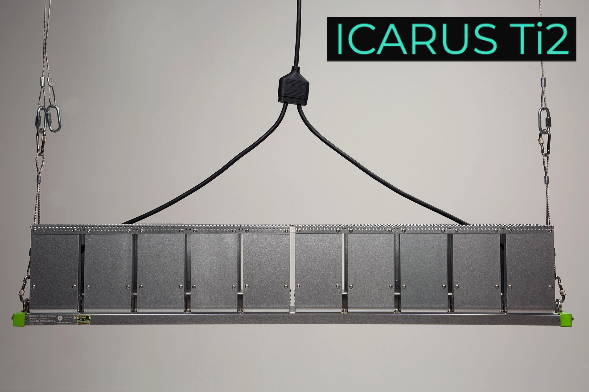 The Icarus Ti2 LED grow lights offer maximum light output in a minimal footprint and durable form factor to boost crop production for greenhouse or indoor top light growing environments. The BIOS biology first approach allows for a scientifically engineered spectrum that maximizes photosynthesis and growth.
We have extended the fixture to 44 inches in length, about 5 inch wide, and 7 inches tall weighing 23lbs out of the box. The Icarus® Ti2 also features a heat pipe design that pulls the heat away from the LEDs to keep the fixture cool leading to a longer life span.
Great For: Greenhouse and Top Lighting
The Li2 is a lightweight high energy efficient and high output indoor grow light solution providing unmatched performance and ease of use. With multiple mounting options including the RapidRack™ system, the Li2 can be installed without tools within seconds. Built to industrial grade standards with a smooth backed surface and cleanable glass lens makes it easy to maintain and ensure optimal light output, and is Good Manufacturing Practice (GMP) compliant.
Great For: Indoor flowering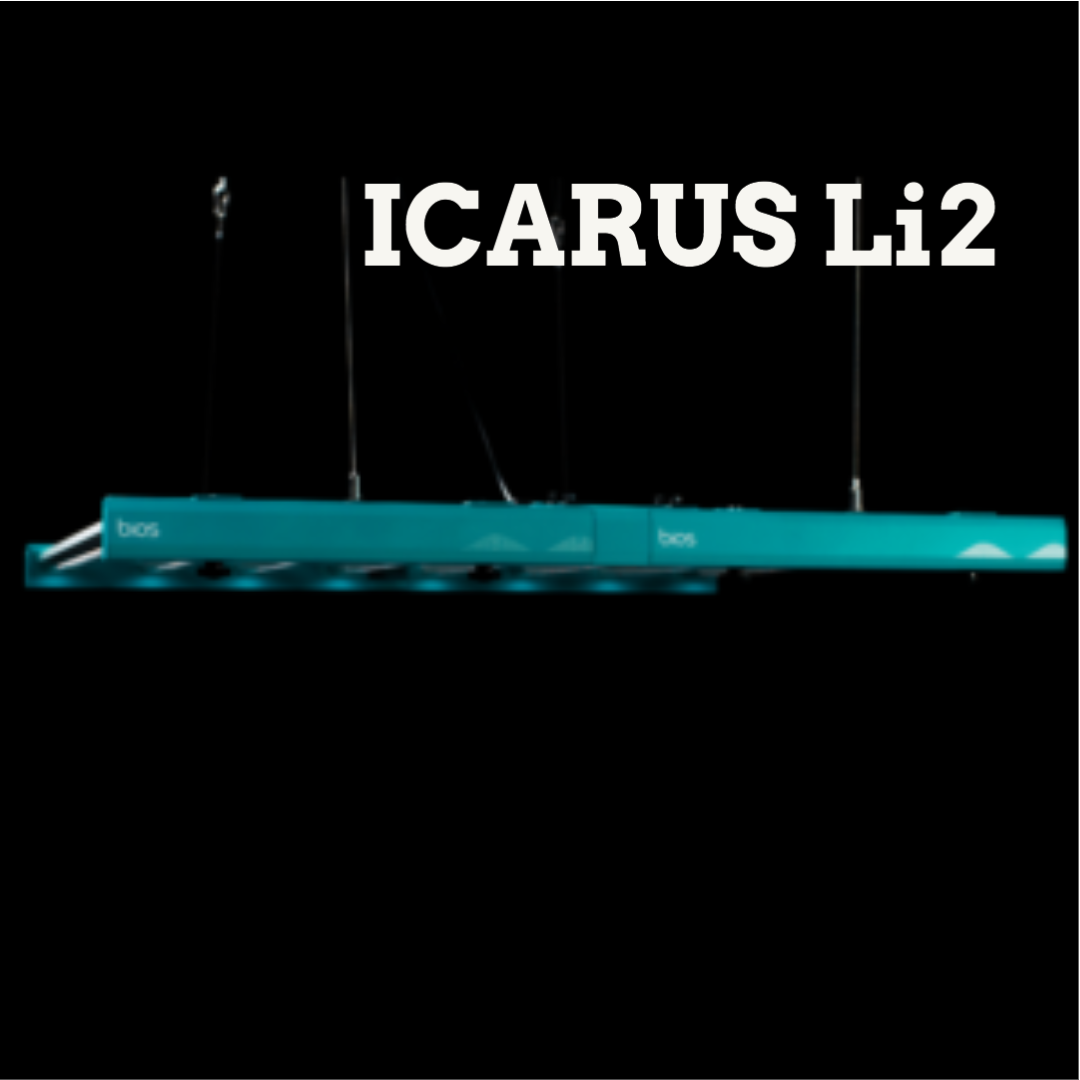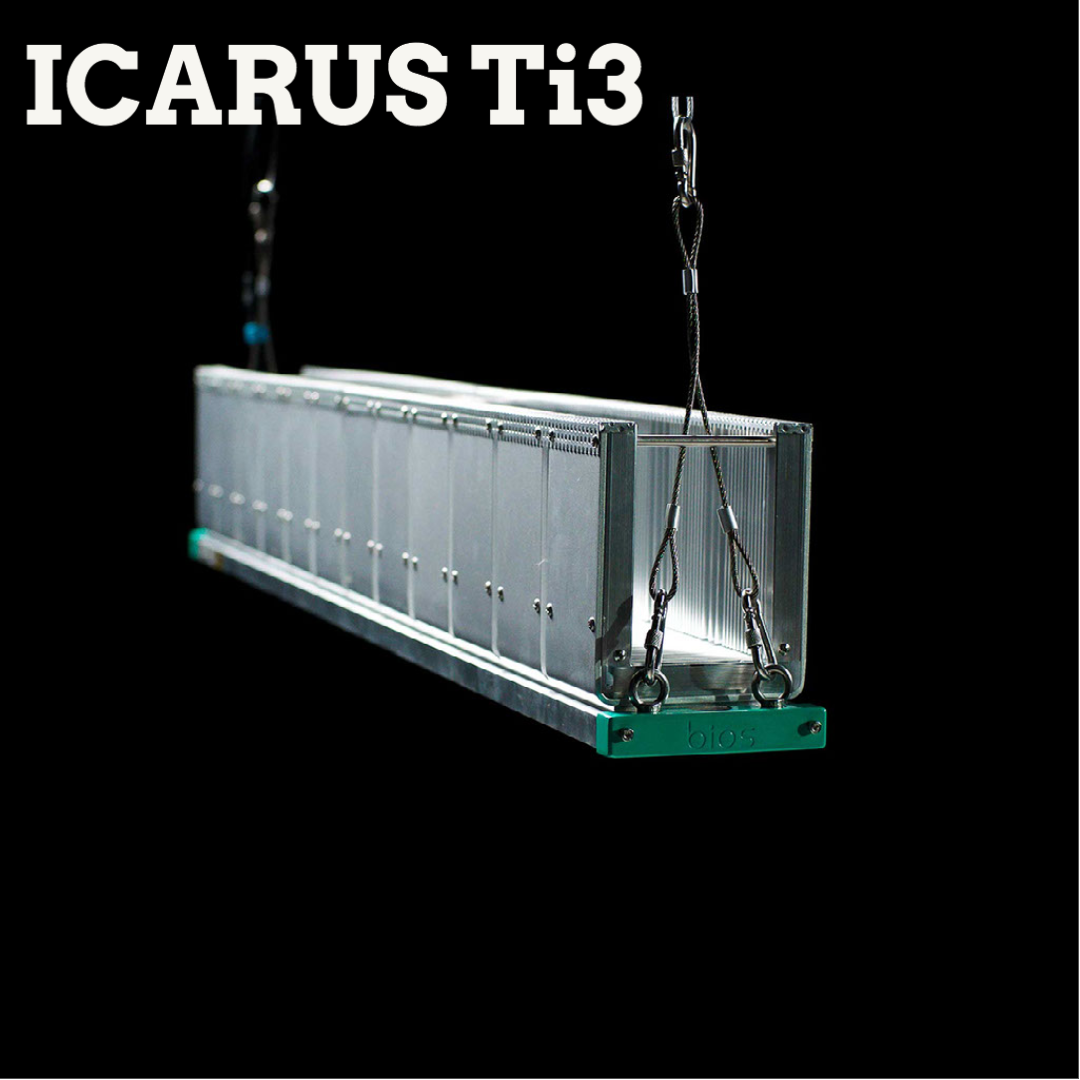 Introducing the most efficient white light product on the market. Built with a minimal footprint to prevent casting shadows and a cleanable glass lens, the Ti3 is the most capable greenhouse LED fixture on the market. The Ti3 gives you high efficacy and high output with a white spectrum.

- Industry Leading White Light Spectrum. The Ti3 is a highly energy-efficient LED (3.0 umol/J) with an output up to 2,150ppf.

- The Ti3 is a minimal form factor design to prevent casting of shadows giving your crops access to as much natural light as possible.

- Ti3 comes standard with Gripple hangers and the option to add on Unistrut hangers so it can easily adapt to your installation needs

Complimentary Onsite / Virtual Assessment
At Pacific Lamp, we believe meeting with clients to understand their needs and concerns is the best way to yield great results. One of our lighting specialist will come on site or perform a virtual assessment of your facility and provide a proposal that includes: energy savings, ROI, rebate incentives, and project cost. Once you see the numbers, it will be hard not to switch over to BIOS horticulture lighting.
New Layouts
Leave the planning to us. Our lighting specialists have worked with hundreds of commercial facilities and know how to optimize lighting applications for success. We will prepare lighting layouts dependent on your crops, facilities and business needs.
Paper Work and Warranties
Let's face it, when you're excited to get your new grow lights up and running, paperwork is that last thing on your mind. We will handle all the mundane paperwork on your behalf so you can focus on your new crops. Got a warranty issue? We got you covered. We will work directly with BIOS to get you a new fixture hassle free.
Utility Rebates
If you live in the USA, Pacific Lamp will assist in taking advantage and maximizing local utility rebates to help lower the overall cost of your project.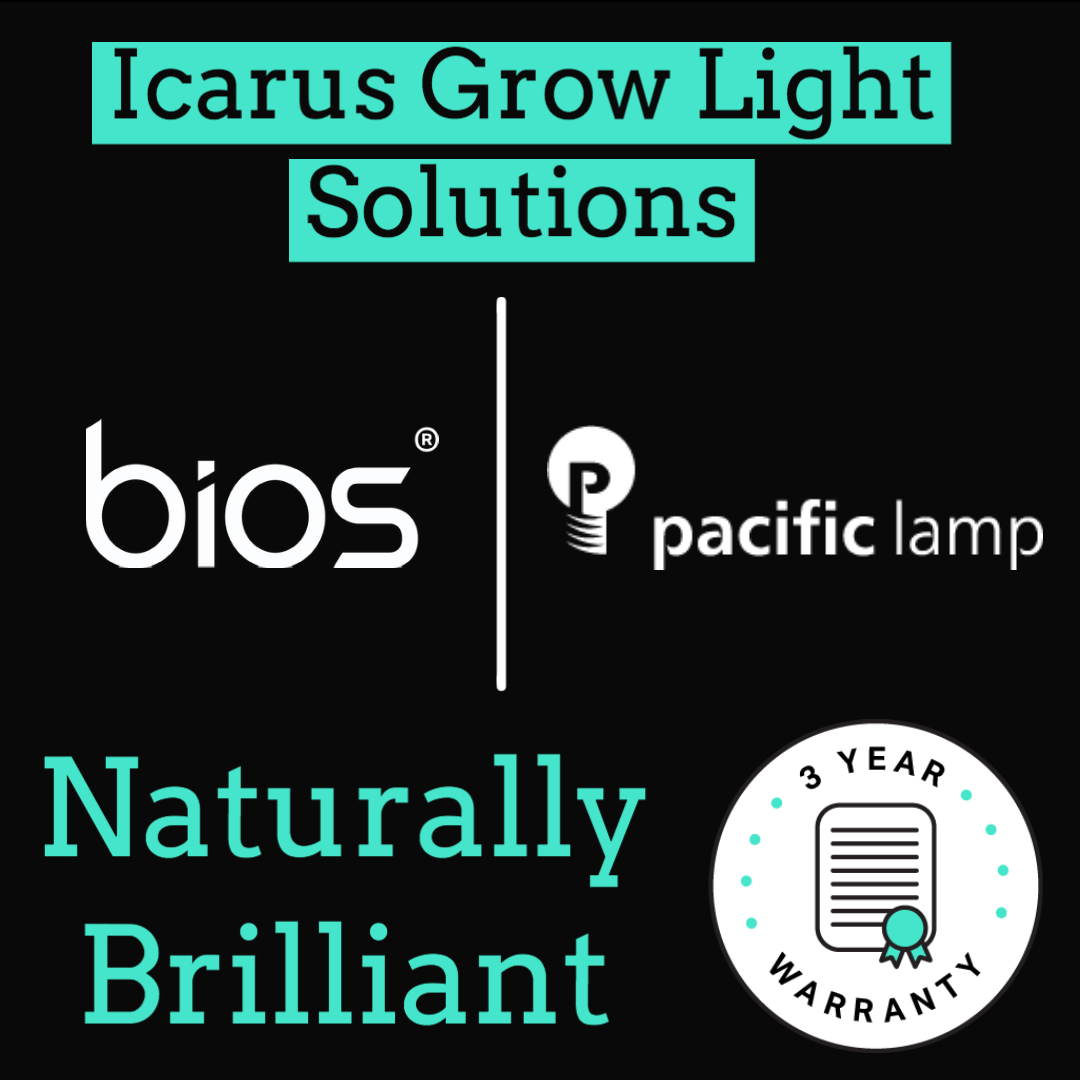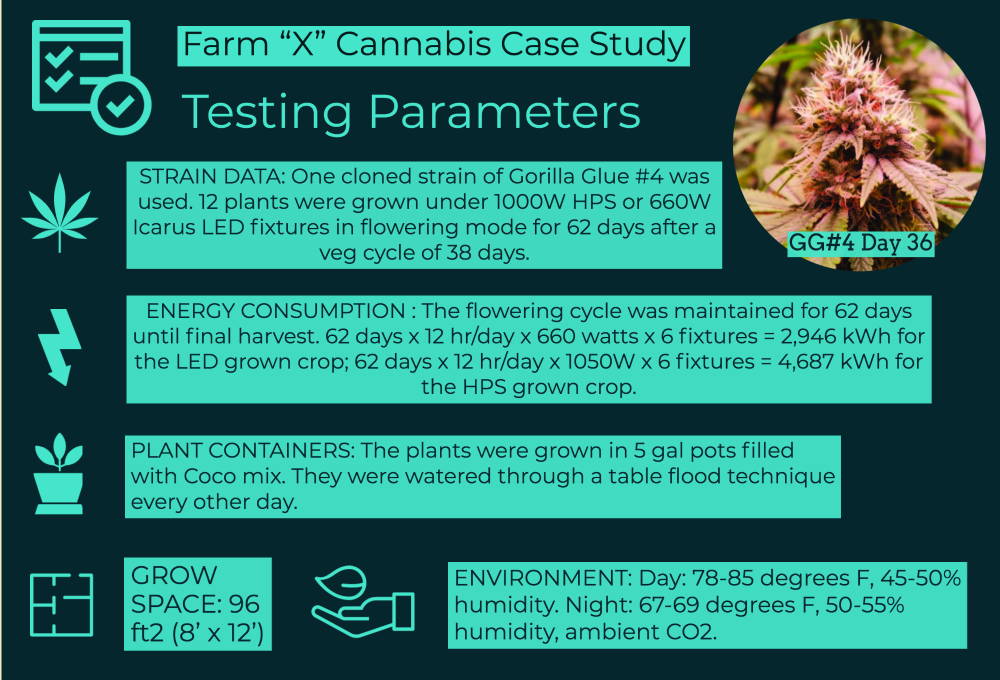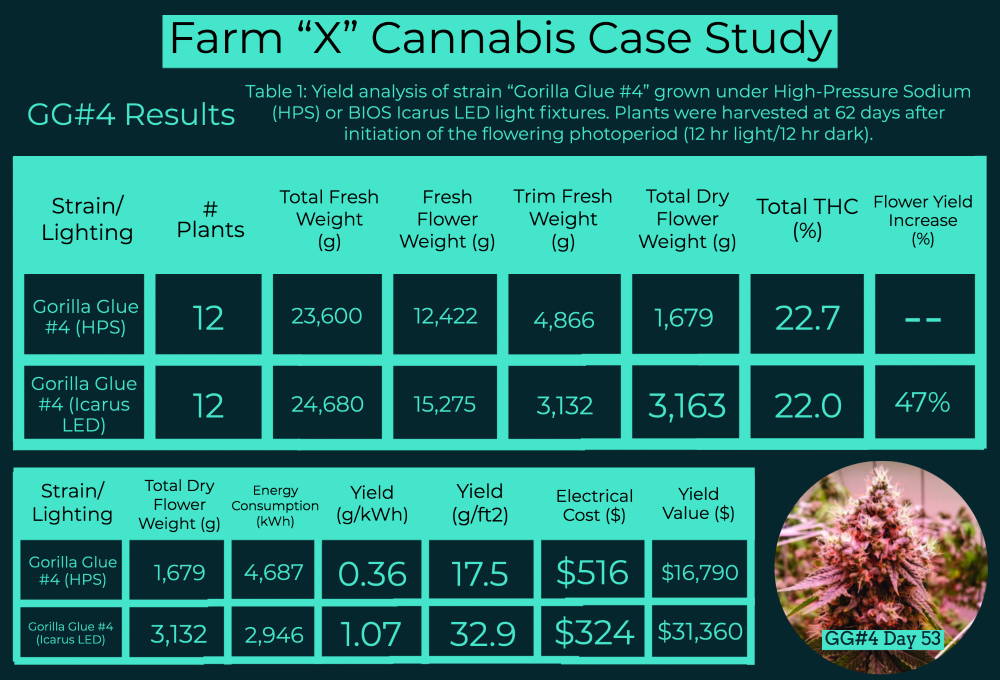 Get ready to save energy and increase your plant yield with BIOS technology and Pacific Lamp Wholesale knowledge! Feel free to give us a call at 503.643.6516 for bulk pricing or to schedule a complimentary assessment.